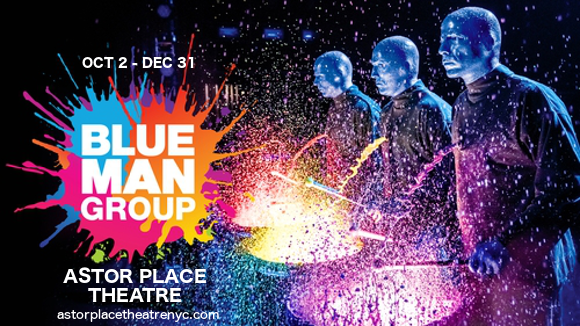 Prepare for one of the most unique and longest-standing fully-fledged shows from the streets of the New York performance arts scene! Comedy, music, art and theatre all rolled into one – it's the incredible Blue Man Group, live at the Astor Place Theatre! Strange, surreal, captivating and hilarious, the Blue Man Group is one and a half hours of solid entertainment for adults and children alike. Sit right at the front to get immersed in the action – just don't wear your favorite clothes, as things could get messy!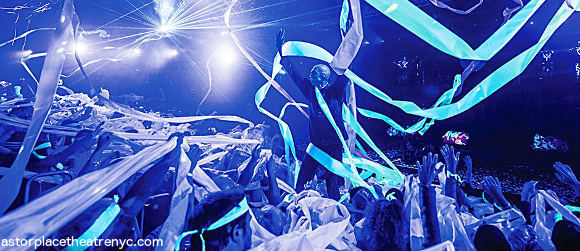 "Blue Man Group takes the street spirit of a busker show and injects it with American bull steroids and a smidgen of LSD."
– Stuff.co
Now a thoroughly established act, having performed at venues around the world with their instantly recognisable shiny blue faces, it's easy not think that the Blue Man Group are an entirely modern phenomenon. In fact, the group have been performing since the 80s, with their roots in the New York street art scene. The creation of Matt Goldman, Phil Stanton and Chris Wink, the Blue Man Group made their first official public performance with a "funeral for the 80s" in Central Park.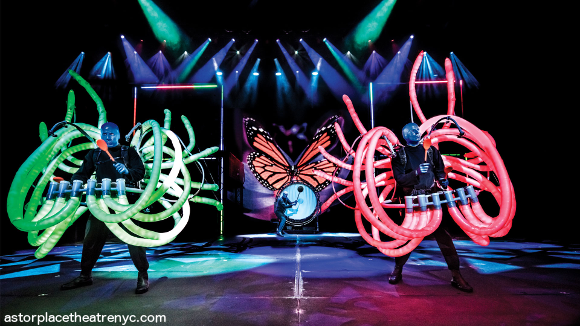 "Incorporates every creative element conceivable within one performance.
"
– IOL
Opening at the Astor Place Theatre in 1991 with the "Blue Man Group: Tubes" show, the Blue Man Group took street art and amplified it to all-new proportions. Featuring animations, live percussion, and bizarre human tricks, "Tubes," was an all-new form of entertainment, based around mime with a complete lack of plot.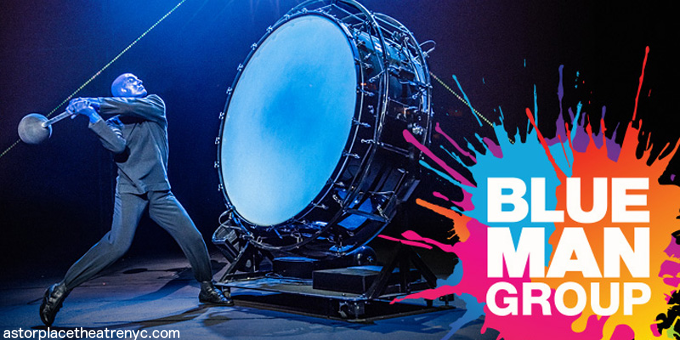 "Despite its ubiquity, the Blue Man Group retains a certain mystery, which is part of its appeal. It's almost impossible to describe"
– New York Times
The modern production changes over time, with new material fleshing out and adding all-new material to the thoroughly immersive Blue Man experience. Adults will enjoy the more intellectual of the Blue Man Group's jokes, and children will love the noise, the colour, and – if you're sitting at the front – getting splashed with colourful (harmless) paints and being pulled up onstage to join in the fun!