Astor Place Theatre Seating Chart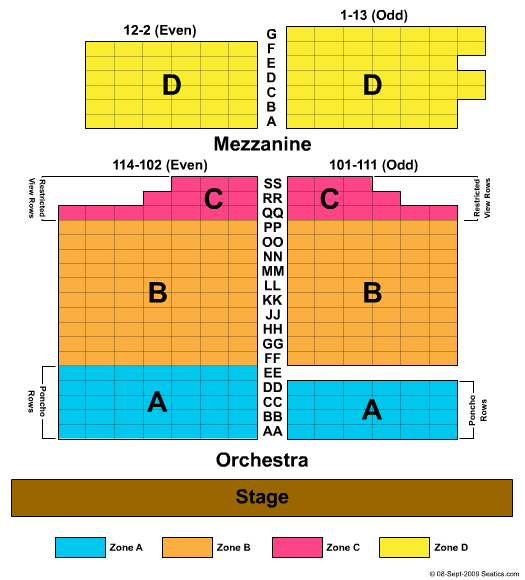 Seating in the theatre is spread out across two floors: the Orchestral Floor, and the Mezzanine Level. The front few rows in section A are marked as the Poncho section – due to the nature of some of the shows, ponchos may be provided to these members of the audience to protect from safe, but potentially messy projectiles flying off stage. Restricted view seats are located in section C, towards the back of the Orchestral Floor.
Please do not change from your assigned seats on the day of the performance – if you have any trouble finding your seat, please ask a member of staff to help you. Once seated, guests are asked to remain in their seats until interval or the end of the show.
Unfortunately, the theatre is not wheelchair accessible, as there are 3 – 6 steps between the sidewalk to the entrance of the theatre lobby, and there are no elevators or escalators present within the building.